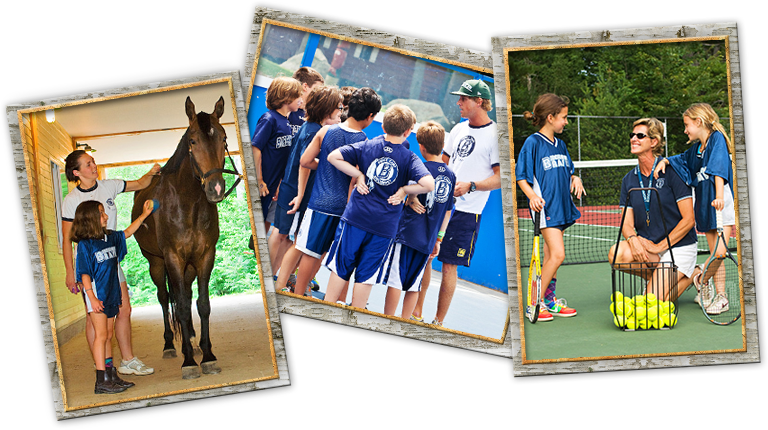 Staff Positions
Group Leader
The Group Leader has the chance to make the biggest difference in a child's summer. Extensive experience teaching or working with children is a must. The Group Leader is in complete charge of a group of 15-35 campers who live in 2 to 3 cabins, and must also supervise a staff of 6-9 as well. The Group Leader must be a leader and organizer. This is an essential leadership position at Birchmont. The Group Leader interacts with the head of boys and girls camp, the head counselor, and most importantly, the children under their charge.
Activity Specialist
The Activity Specialist must be able to teach and lead a group in their area of specialty whether it be athletics, music, waterfront, nature, etc. A specialist is a key staff member who gets to know all the children in the camp and is rewarded by watching their improvement throughout the summer. To become an Activity Head, you must have experience teaching or coaching young people in that area.
Activity Specialists, as with all counselors, will contribute to morning cabin duties, after which their main responsibility will be to their specialty. During periods when no group is scheduled for the specialty, the specialist reports to his/her cabin group and assists as a general counselor.
Head Counselor
The Head Counselor is "second in command" of the group and must be able to lead, help, and supervise the campers in his/her group. A strong head counselor is essential to the group and group leader, and in fact, assumes the role of group leader on the group leader's day off. The head counselor is the staff member to whom the children relate on a day-to-day basis. The head counselor goes on all the trips, to all activities, and supports the camper in the cabin and at all activities.