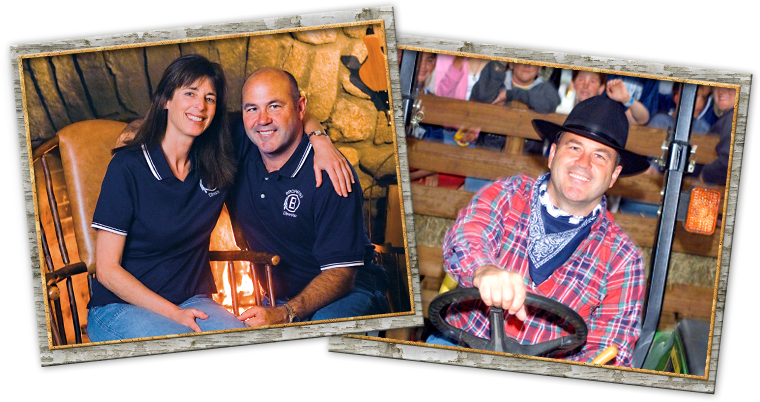 Meet Our Directors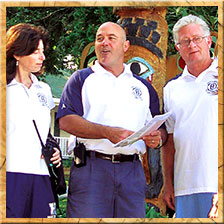 GREG PIERCE - Director
Greg Pierce brings a life time of camping experience to the Director's role at Birchmont. As a third-generation camp director, Greg majored in education and history at Wittenburg University. Greg is a member and past president of the Long Island Association of Private Schools and Day Camps; a member (and past Board Member) of the American Camp Association; and currently resides on the ACA's Public Guidance Service. He is also an active Board Member of the New Hampshire Camp Directors Association, a member of both the Lakes Region Sports Association, and the New York Camp Directors Association. Greg's background and training uniquely qualify him to carry on the traditions and innovative programs that have typified the Birchmont Experience and the Pierce Family since 1918 when his Grandfather, Forrester "Pop" Pierce, started America's first day camp!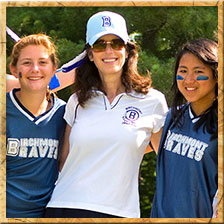 LAURA PIERCE - Director
Laura Pierce's affiliation with the Pierce Family began at the age of nine, when she spent her first summer at Birchmont. She continued through the years until she became part of Birchmont's fine staff. Now Laura shares the responsibility as Co-Director of Birchmont.
While attending Great Neck South High School, Laura was varsity captain of her volleyball and tennis teams. After winning the Nassau County First Doubles Championship, she joined the Birchmont tennis staff in 1976. Laura returned for several summers before becoming group leader of the senior girls.
 Laura is a graduate of Tufts University and the University of Arizona. Before joining Birchmont year-round, Laura was Director of Performing Arts and Variety Programs at ABC's "A & E Network" in Manhattan and Director of Program Acquisition at Cablevision's "Bravo" Network.
Laura and Greg raised both of their children at Birchmont. Their children, Will and Victoria, are graduates of Dartmouth College and The University of Pennsylvania respectively. Will works year-round for Pierce Camps as a Director and Victoria works in PR in Manhattan and visits camp every chance she gets!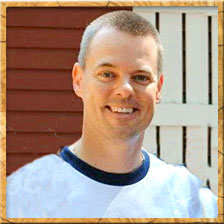 GREG HOWES - Director
One of the first people you are likely to come in contact with at Camp Birchmont is Greg Howes. Greg has served year round in this capacity for the last eighteen years. Greg graduated Cum Laude from Springfield College (MA) where he majored in Education and was a two sport athlete (soccer and baseball). He oversees all aspects of the on camp sports program, making sure every camper has the opportunity to flourish in a positive environment conducive to fun and success as well as scheduling and directing the inter-camp athletic program versus other camps in the region. Well versed in all aspects of camping, Greg is a long standing member of the American Camp Association, a teacher, coach and athletic director with over 20 years of Birchmont experience.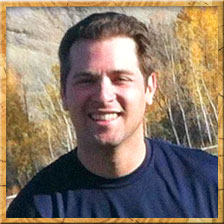 Will Pierce - Director
Greg and Laura's son, Will, grew up here at Birchmont as a camper, counselor and Group Leader. Will graduated from Dartmouth College where he earned his degree in English and won two Ivy League Rugby championships. Before becoming a year-round Director, Will spent 7 years in Los Angeles working at a commercial real estate firm where he specialized in apartment acquisition and operations. By the end of his tenure there he reached the title of Executive Vice President where he was responsible for a portfolio of 26,000 apartments and a staff of just over 400 employees. Will is a member of the American Camp Association and the Long Island Association of Private Schools and Day Camps. Most of all, Will is excited to carry on the Pierce Family's proud camping tradition as a fourth-generation Director!