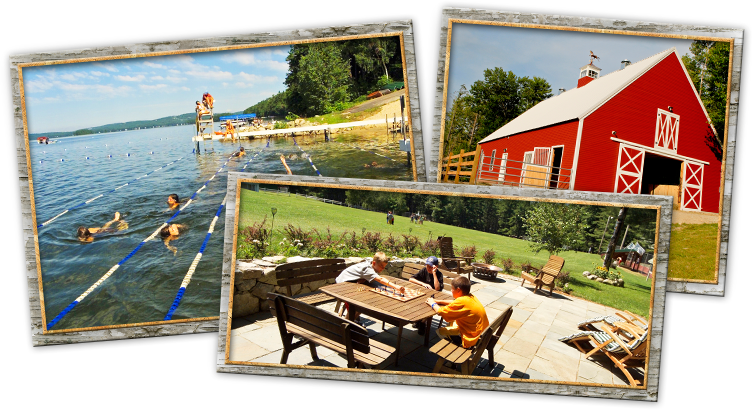 The Next Best Thing to Home


Of the more than three hundred acres comprising Birchmont's campus, nearly two-thirds are left untouched. The 60 buildings housing our residential and indoor program facilities on the roughly 100 remaining acres, are maintained year-round by our full-time caretakers. All of our girls' and boys' residence cabins have pine floors and are paneled. Additionally, they are equipped with hot water, electricity, a shower, two sinks, and two toilets. All windows are screened and operable. Our lodge building is equipped with piano, theatre, ping pong and soccer tables for indoor recreation.
All our athletic programs are conducted on impeccably-kept, regulation-size courts and fields, including 12 tennis courts, two basketball courts, a weights and fitness studio, roller-hockey rink, equestrian training ring and trails, volleyball courts, two baseball fields, two soccer fields and a professional 250 yard, 12 station golf driving range, sand trap, and 2200 foot state of the art 9 hole putting surface.