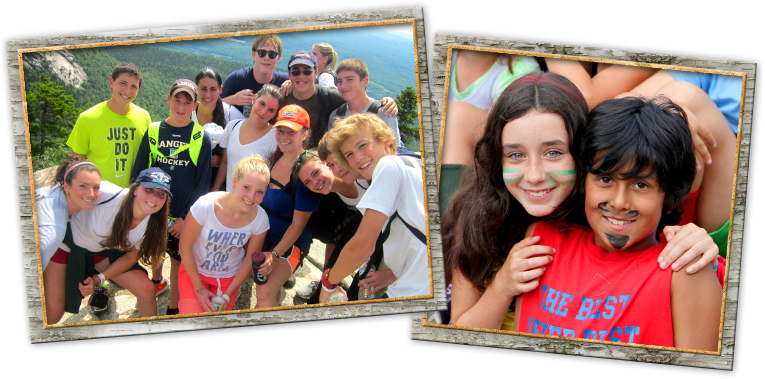 The Intangible Advantage
of a Co-Ed Camp
Co-ed camps offer a comfortable family atmosphere that is simply not attainable at unisex camps, or separate camps which bill themselves as Brother/Sister camps to attract siblings. While Birchmont's activities and athletics are not co-ed, we do host a range of special events, activities, trips and meals which are co-ed. Our campers share the facilities, and pass each other throughout their day, emphasizing an "at-ease" atmosphere rather than stressing the absence of a particular gender. Many siblings and cousins have found great common ground at Birchmont, and the shared experience is one which will carry them through years and distance. The idea of spending one visiting day together as a family, without the logistic of visiting two camps, should not be under-estimated.
Feeling connected, accomplished, and making friends is what camp life is all about, no matter your gender.