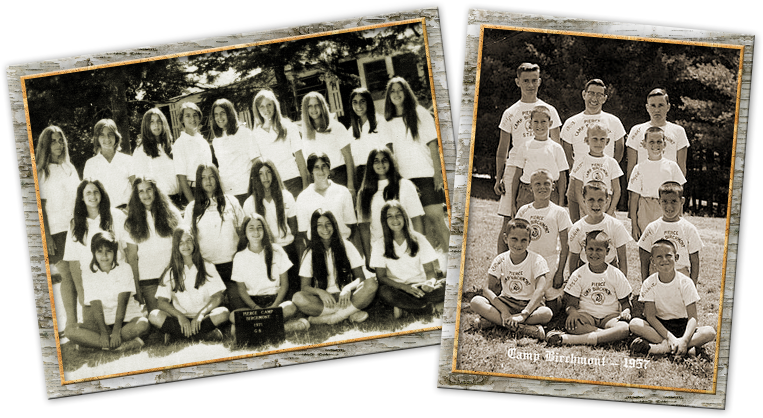 Alumni Welcome
Welcome back! We hope you enjoy our website, the camp video and virtual tour contained therein. We sincerely hope that it brings back fond memories and puts a smile on your face!
Within the Alumni Section you will be able to add your name and information onto our password protected site. You have our assurances that we will not share your information with anyone else or barrage you with emails. We will keep you informed with an occasional email regarding the Birch Peelings newsletter and information about our Alumni Reunions, which take place every 5 years and have proven to be a lot of fun and provide a great opportunity to get together with your old camp friends.
We hope you take the opportunity to create a personal and private space through our Camp In Touch portal, where once approved, you'll be able to reach out to other camp Alumni, friends and staff.
In closing, if you're ever in "our neck of the woods," we hope you'll stop in and say hi. Just contact us and set up a time to come and visit. Each and every summer we reconnect with dozens of Alumni who visit for a stroll down memory lane. We can tell you firsthand that they all leave with a smile and a renewed sense of belonging…
Thanks for dropping in and we do hope that you take a moment to join our Alumni Directory!
All the best,
Greg & Laura Pierce
& the entire Birchmont Family!