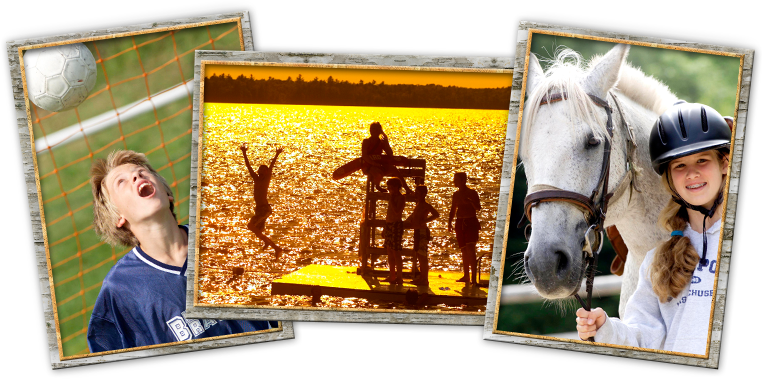 The Birchmont Experience
Sleeping away from family…living in a new "home"… creating a new family of friends: this is what the Birchmont Experience is about.
Our overnight camp gives your children the opportunity to begin the transition from the security of home and family to the independence of creating a new "home away from home." Camp Birchmont is a community which fosters a caring and engaging environment in a beautiful camp setting. We encourage our campers to actively participate in camp life and broaden their horizons by making new friends and trying new experiences. At Birchmont, the highest values are placed on friendship, mutual respect and fun.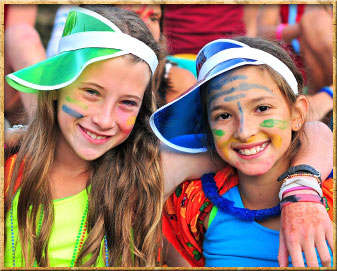 On a practical level, the newly acquired camper skills of taking care of one's self, organizing personal belongings, sharing cabin chores, and striving for better performance on the fields & courts, empower children in positive and discernible ways. Learning new activities to which a child may have no previous exposure, is as fulfilling for us to teach, as it is for children to discover. In the area of personal development, the overnight camp experience enables children to grow and form strong bonds which last a lifetime.
Cabin life at Birchmont teaches each child to be supportive, and supported in their time at camp. Our campers learn the importance of cooperation, consideration and camaraderie, creating a natural sense of community spirit. All this takes place amidst a summer of fun and adventure on 300 beautiful acres nestled between the foothills of the White Mountains and Lake Wentworth- one of the most magnificent, limited access lakes in all of New England. Your children will spend crisp nights star-gazing in open fields, and experience the wonderment of sights and sounds so different from their own backyard.
The Birchmont Experience is the perfect combination of good times and personal growth. As owners and directors, we take a consistent participatory role so we get to know all our campers' needs, and ensure every camper's well-being.
Come join us in the spectacular Lakes Region of southern New Hampshire for an experience that will last a lifetime!